St Petersburg FDI Pre-Moot
Since 2017, St Petersburg FDI Pre-Moot have been held in Russia. The Russian Institute of Modern Arbitration (RIMA) has traditionally supported and organized the rounds of the competition, along with the Center for International and Comparative Law Studies and St. Petersburg State University. During the rounds, teams have the opportunity to improve their presentation skills in preparation for the global rounds. Prior to the rounds, a conference is held that addresses the most relevant and interesting issues on the global investment arbitration agenda. Teams from around the world have traditionally participated in the St Petersburg FDI Pre-Moot.
In 2023, the VI St Petersburg FDI Pre-Moot will be held online.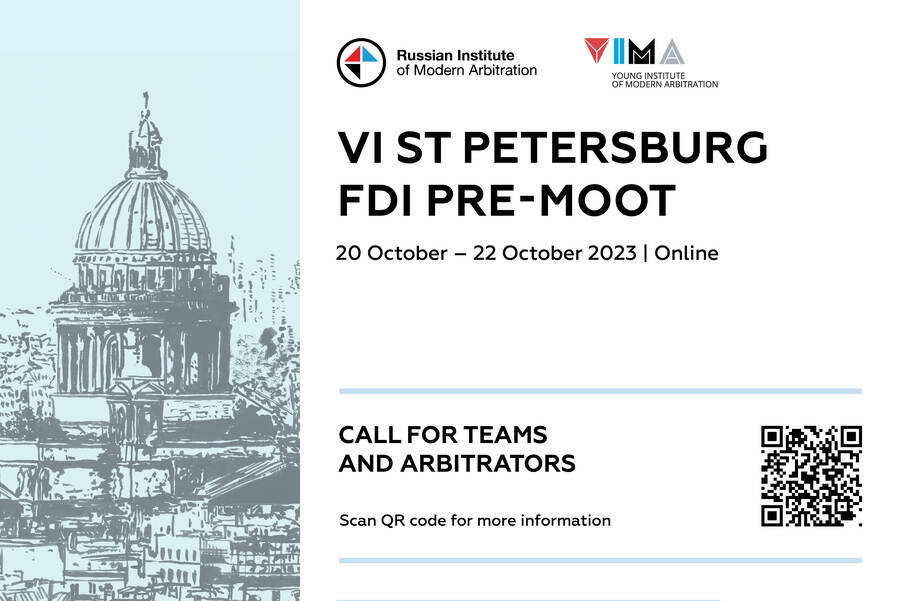 On October 20, 2023, a traditional conference dedicated to investment arbitration issues will be held.
From October 21 to October 22, 2023, teams from around the world are invited to participate in online rounds. Experienced investment arbitration specialists are invited to participate as arbitrators.
Detailed information about the conference and rounds will be posted on the website soon. Stay tuned for updates!